Governor Profiles
Register of Interests: full details are available from the school on request.
Vanessa Clear - Chair of Governors
I have had the privilege of being a Governor at Priory Academy for several years and have been the Chair of Governors for almost three years. Both my children attended Priory and have now moved on in the next stage of their educational journey. I have a background working in the public sector primarily in Local Government and subsequently in the NHS.
As a Governor I share and support the vision and aims of Priory and I am keen to ensure that all students and staff are provided with the best learning opportunities and experiences. My vision for Priory is to see it as an "Outstanding" academy, increasing opportunities and raising aspirations; offering the best teaching and learning environment with higher academic results – encouraging a wider choice of career paths for all our students. I believe joining Scholars' Education Trust in March 2019 has strengthened our position in providing our staff and students with the best opportunities for their future pathways.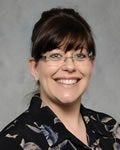 Vanessa Green - Vice-Chair of Governors
I was appointed as a co-opted Governor in March 15 before becoming a Member Nominated Governor. I sit on the Standards Committee and am currently Link Governor for Attendance & Safeguarding and Languages.
I am married and live near to the Academy in a local village. I have worked in the Police Service for 22 years and hold a senior management position as a Police Control Room Manager where I have responsibility for all call handling, deployment and control of resources throughout that County.
I have a keen interest, as a parent to a student at the Academy, in ensuring it is able to provide the best possible learning environment and opportunities, not just for the students but also for our staff. As well as sitting on the Governing Board I also assist the PSA where I can and do what I can to help the Academy.
I have been extremely impressed by the strong leadership and teaching capabilities we have at our Academy and the results speak for themselves with our students producing outstanding academic results. Our students and staff are engaged and I am very proud to be part of this Governing Board and hope that I am able to bring a wealth of expertise and value.
Mark Cronin - Staff Governor
Sherbano Jalil - Parent Governor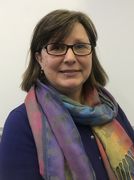 Claire McMenamin - Parent Governor
As a working mum with a child at Priory and living locally to the school for over fifteen years, I aim to bring a parent's perspective to the work of the governing body. Professionally I have many years' experience in supporting learning and development. I understand how important it is that our school provides all our students with a learning experience which is right for them and gives them a solid platform to move on to the next stage of their life.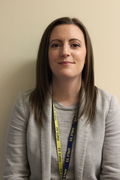 Emma Montgomery - Co-opted Governor
I began teaching in 2004 and since then I have held a number of positions at Sir John Lawes School including Head of House, Head of English and now Assistant Headteacher. I am passionate about ensuring that young people's education develops essential skills and gives them the best possible life opportunities. Governors are in a unique position to be able to help schools with this. I am excited to use my experience as a teacher and Assistant Headteacher to make a positive contribution to the Priory Academy community as a governor.
Patrick O'Neill - Co-Opted Governor
As a parent of two children at Priory, I am a strong supporter of the school's values and aims. I am also delighted that my children will have the opportunity to continue their education at Priory until they are sixteen.
Priory is undergoing considerable changes in order to cater for extending its age range. Part of that transformation invariably includes changing the infrastructure, and it is in this area that I bring extensive knowledge and expertise. I have been in the building industry for over 25 years working initially as a building engineer, then at a senior level, managing large, multi-million pound construction projects. I have been the director of my own building company for some years now, which gives me a wealth of business experience as well.
Mark Spittle - Co-Opted Governor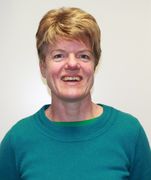 Teresa Warren - Parent Governor
I joined the board of governors in June 2015 as a parent of two in the school with an interest in ensuring the school provides the best for their education and well being along with all other children now and in the future. It is a very changing and interesting time for education, Priory and the staff and our children.
My varied business background of Finance, Project and Change Management and HR enables me to support various aspects of school life and the strategic management.
Sarah Wilkinson - Parent Governor