Governor Profiles
A list of the relevant business and pecuniary interests for our Governing Body can be found here
Letters for the attention of the Chair of the Governing Body should be sent to the School.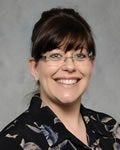 Vanessa Green - Chair of Governors
I was appointed as a co-opted Governor in March 15 before becoming a Member Nominated Governor. I am currently Link Governor for Attendance & Safeguarding and Languages.
I am married and live near to the Academy in a local village. I have worked in the Police Service for 22 years and hold a senior management position as a Police Control Room Manager where I have responsibility for all call handling, deployment and control of resources throughout that County.
I have a keen interest, as a parent to a student at the Academy, in ensuring it is able to provide the best possible learning environment and opportunities, not just for the students but also for our staff. As well as sitting on the Governing Board I also assist the PSA where I can and do what I can to help the Academy.
I have been extremely impressed by the strong leadership and teaching capabilities we have at our Academy and the results speak for themselves with our students producing outstanding academic results. Our students and staff are engaged and I am very proud to be part of this Governing Board and hope that I am able to bring a wealth of expertise and value.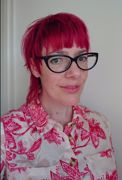 Sarah Wilkinson - Vice Chair of Governors
I am a parent of 4 children, 2 of whom have recently gone through Priory and 2 who are still here. In addition to this I own and manage two local preschools.
I feel my children are able to reach their full potential at Priory Academy as they are happy to learn, inspired by the staff and excited by the varied opportunities offered to them.
I'm extremely proud of our school and its values, as well as the high standards of teaching and of course our fantastic academic results!
I believe that our schools unique age-range really nurtures our children and gives them the opportunity to thrive. As a qualified teacher myself, I have an understanding of quality education and am keen to help build an Outstanding academy. I am also the safeguarding governor for Priory Academy.
Katie Brazier - Staff Governor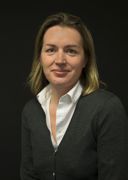 Anne Kinson - Parent Governor
I have been a governor of Priory Academy since January 2020. I am the link governor for quality of education. I have been living in Dunstable for the last 20 years and I have 3 children at Priory Academy.
In my professional life, I work as a Finance Director in the dentistry industry and manage a team across Europe which expose me to different cultures. I am also volunteering within the scout association in Dunstable.
With 3 children at Priory, I have a keen interest in ensuring the school provides the best learning, in a safe and nurturing environment, to all children. I also think it is very important that the school provide development, support and opportunities for staff.
I hope that my personal and professional background can bring great value to the school.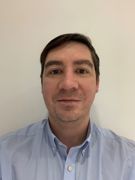 Steven Kinson - Parent Governor
My family and I have lived in Dunstable for around 20 years. We have 3 children at this amazing school. One just starting their journey, one about to choose their GSCEs and the other in the final year looking forward to their final exams. I have always been impressed with the way that the school supports them throughout their academic journey.
I have been a governor of Priory Academy since 2020. Before this I was an active member of Dunstable Icknield Lower School PTA. These are amazing opportunities to be actively involved within school and give me the opportunity to give a little back. It is also a personally rewarding experience. For the past year I have also been the governor for Health and Safety.
In my professional life, I work for the Open University as an IT Manager. I have a large team based in different countries, which work on IT related support and projects. I hope that my experience within the Higher Education Sector can bring some benefits to the governing body, as we look to help guide the school and act as a "critical friend."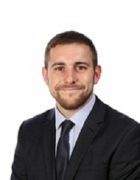 Stewart Mitchelmore - Staff Governor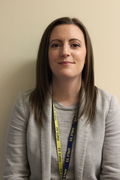 Emma Montgomery - Co-opted Governor
I began teaching in 2004 and since then I have held a number of positions at Sir John Lawes School including Head of House, Head of English and now Assistant Headteacher. I am passionate about ensuring that young people's education develops essential skills and gives them the best possible life opportunities. Governors are in a unique position to be able to help schools with this. I am excited to use my experience as a teacher and Assistant Headteacher to make a positive contribution to the Priory Academy community as a governor.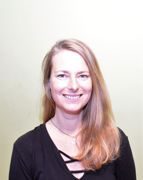 Jana Veyres - Parent Governor
I am married and live locally with my husband and two children under 11, one of which is currently attending the Priory Academy.
I worked in administration and junior management before becoming a mum. I am currently self-employed and have been volunteering in many areas of Dunstable since I moved here over 10 years ago.
I play an active part in the Dunstable community and enjoy promoting the diverse town history as well as campaigns to improve the local area. This is one of the reasons I became a Dunstable Town Guide in 2016, and a few years ago joined the Dunstable in Bloom committee.
It is very important for me to give something back to the community and that is also the reason why I applied for the governor position. I was already a parent governor at my children's primary school and I am confident that this experience can help me to actively support the academy's governing board.
I want all children to have the best education and feel safe and supported. The Priory Academy's leadership is excellent, and my son is happy in the school. I am confident that as a governor I can bring value to the board through my active local community involvements, knowledge and the simple fact I am a caring parent.